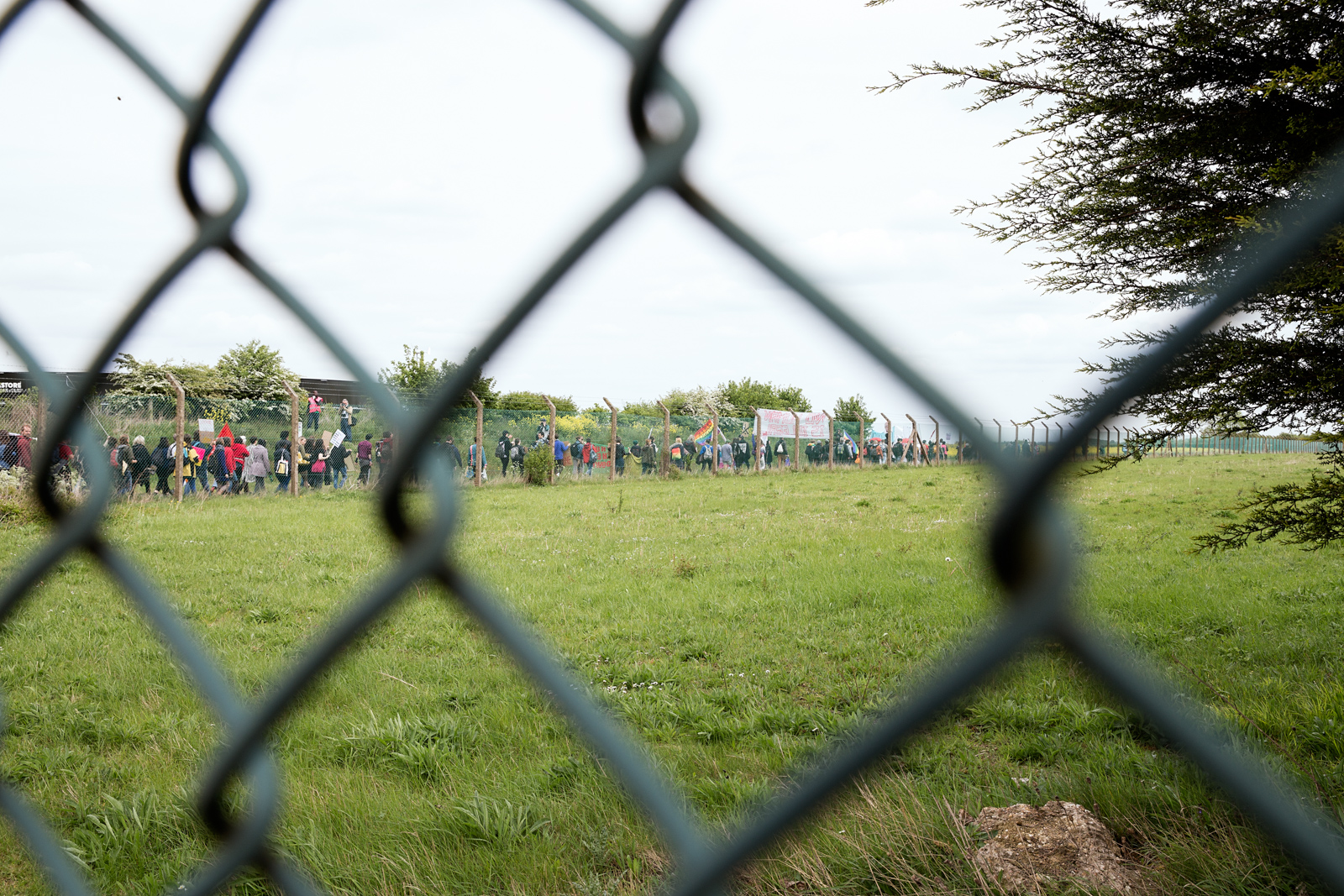 SHUTDOWN YARL'S WOOD
In Yarl's Wood Detention Centre hundreds of women and families are indefinitely detained, most of whom have experienced rape, domestic violence, torture, forced marriage, sexual abuse, FGM, persecution due to sexuality. In many cases these detainees have long and deep connections to the UK, have been here most of their lives and have all their family and friends here.
These demos are incredibly important as a direct pressure on the government and a strong show of solidarity with those inside. During the day those behind the fences joined the protest from their rooms with handmade banners, signs, plastic bags and merely just waving their limbs, defying their guards and displaying their anger and dismay.